In Papua New Guinea (PNG), women dominate market vending and informal street trade economies. Often, women vendors in these spaces have endured multiple forms of gender based discrimination, unsafe working conditions and extortion.
PNG's Informal Economy Act
---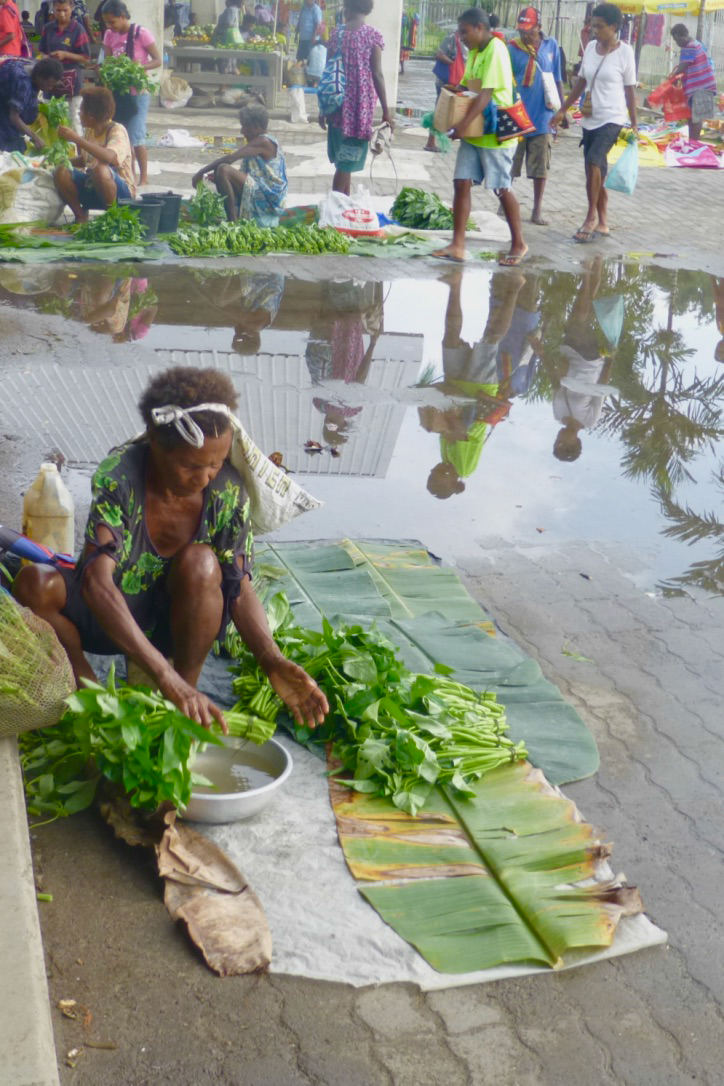 PNG's Informal Economy Act (2011) intends to stimulate marketplaces and street trade economies, recognizing that these areas are critical for livelihoods across the country. Through this act, women vendors stand to see significant social and economic empowerment. The Act requires provincial and local governments to build the capacities of vendors in informal economies, but roll-out of the program has been slow. Both vendors and government actors are in need of training and tools to support implementation of this policy, participatory governance and constructive dialogue.
Vendor's Collective Voice Project
---
Since 2017, Pacific Peoples' Partnership, in collaboration with HELP Resources and Voice for Change, is providing targeted training on informal economy law; building databases to monitor implementation of the Act; providing assistance to strengthen engagement between local government and vendors; and providing technical assistance to establish and sustain participatory governance structures related to the informal economy.
Now in its third year, Vendors Collective Voices has been extended to March 2021, with generous additional funding from the Commonwealth Foundation. This is especially supportive given the impacts of COVID on traders. ​After months of restrictions causing market closures and preventing travel, PNG has eased restrictions by allowing travel and reopening markets.
Training through the Informal Economy Development project has continued despite limitations – making vendors aware of the PNG Constitution, the Informal Economy (IE) Act, and PNG's commitments to global human rights, gender equality norms and standards, and sustainable and inclusive development. Penial Kabilo, the project lead, has reported that the Wewak Market Vendors Association has been a valuable tool in monitoring and reporting the difficulties vendors have faced during the pandemic. Information that vendors provided supported HELP Resources in liaising with partners to provide a safe and conducive working environment for vendors.
HELP – Resources PNG
---
HELP-Resources has visually documented the main Wewak market for a decade, knows its political and economic history, physical, political, social and economic challenges and potential.  HELP-R has a strong track record in quality research, capacity and knowledge building and project design and delivery and is recognised nationally and regionally for domestication/localisation of national and global law, development commitments and frameworks. It's founding Director (now Technical adviser) has researched markets across Melanesia and designed successful UN Women market projects for Fiji, Solomon Islands and Vanuatu.
See links for more information and project updates:
HELP Resources and Pacific Peoples' Partnership Collaborate to Strengthen Sepik Women Market and Street Vendors' Collective Voice in Shaping Informal Economy Development
Impacts of COVID-19 on the market
This project is funded by the Commonwealth Foundation.